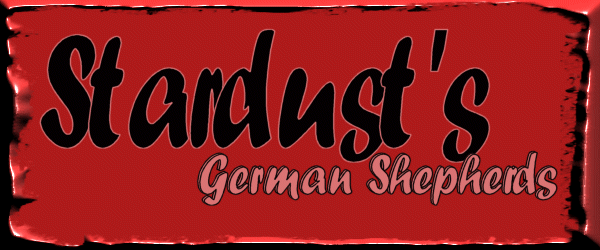 Welcome to Twink's Home Page
Though we have just started getting to know Twink, she is showing us all

the character traits that we like so much. Twink has been through quite a

bit of stress lately but is coming through with flying colors. We would like

to thank Sue Madlung for the chance to get to know this Gal and Jamie

Walker for helping Twink, and us, make it through all the re-location and

the breeding..... Did I say breeding?!!! (I guess it slipped out, Sue!!)

But, more about that later; first, if you will, take a look at Twink's parents.

They are pictured below and if you click the picture, you can see Twink's

pedigree.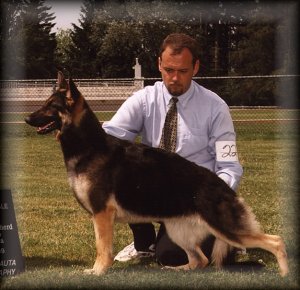 And, now that you have met Twink, we would like you to meet
Mom and Dad.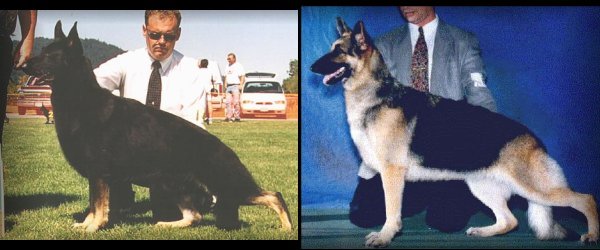 (Am./Can. Ch. Shadowacre's Virtual Reality, OFA x Can. Ch. Shadoware's Moonlyte Serenade, TT)
---
And now, the
TWINK HAS BEEN BRED
TO:
SEL. CH. WINDWALKER'S LEROY BROWN, OFA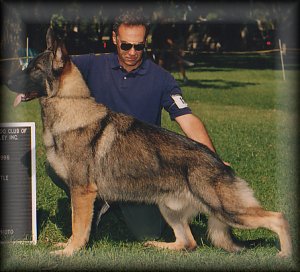 (CH. ROHAN'S GLASS PLACE, OFA, T.C., ROM X WINDWALKER'S APFELSINE ANNE)
(Click the picture to see the pedigree)
---
A little note about how this breeding came to be.
After several months of negotiating, Sue and I came to an arrangement, regarding
Twink, that left us both feeling pretty good about what was going to happen to
our girl. And, while we agreed, in principle, there were a lot of things that had to
"fall into place" before this breeding could happen".
First, there was the financial part. We took care of that; but, with vet bills and
trips to the airport and making the airlines happy about crates, there are always
things that will push you to the "edge". (Thanks for hanging in there, Sue!)
Then, once we agreed on a Boy, for our Girl, we had to get her there.
And, believe me, Jamie Walker was THERE!! Talk about going beyond the
"call of duty"... Jamie picked our girl up, after her flight from British Columbia,
Canada to Albuquerque, New Mexico. She gave Twink all the love and care that
any owner could have asked for. And, when it came to the actual breeding,....
we could all learn from the effort she put into "making this breeding happen".
Jamie, if I didn't make you understand just how much we appreicate all that
you did, please, know it now! You are truly one of the Great Ones!!
So, thanks to Sue and Jamie, we are looking for some outstanding puppies
September 8th, 2001 and we are....

---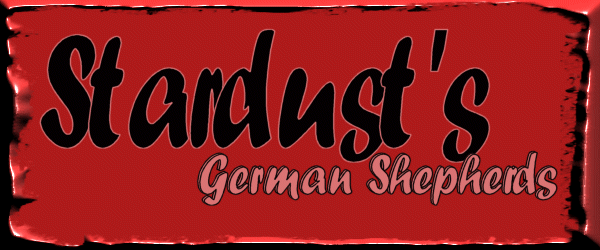 (click here to return Home)